Why visualisation is key to our DNA
Tapping on the potential of visual analytics
Visual analytics is the bridge between man and machine, combining the best of human computer analyses through interactive visual interfaces to address large, complex data sets.
By coupling visual representations with underlying analytical processes, it presents actionable insights in eye-catching renditions of data, empowering users to visually form evidence-based conclusions that enlighten.
Made to amplify human cognitive capabilities
Visualisation augments the cognitive reasoning process with perceptual reasoning, harnessing the natural human ability to quickly identify visual patterns for a faster, more focused analytical reasoning process. This quick way of digesting vast amounts of data facilitates better surfacing of everyday opportunities, increasing the probability of eureka moments.
Niometrics visualisation supports the sense-making process with an amalgamation of data analysis, information visualisation and computational transformation.
Our visualisation platform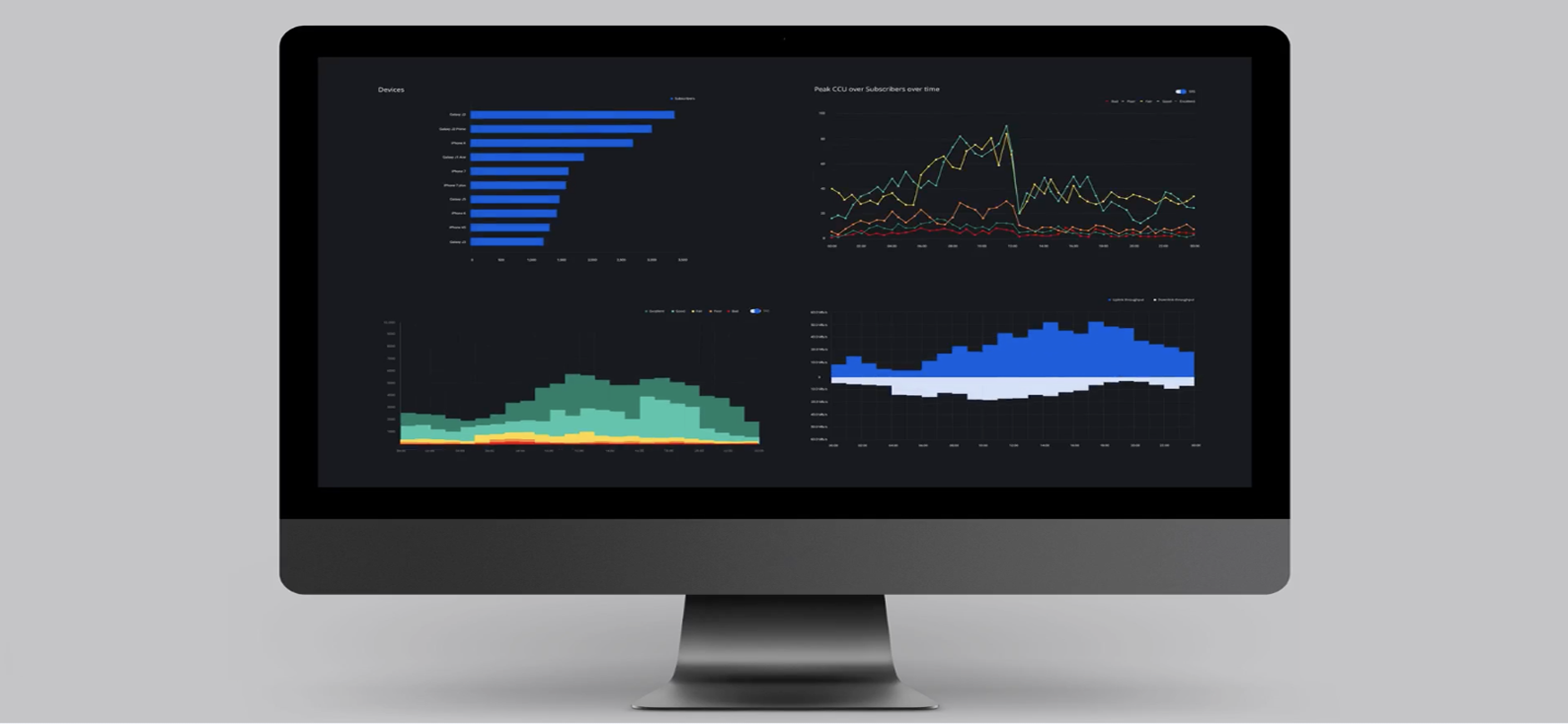 Built for Communications Service Providers
Only Niometrics provides a comprehensive suite of practical solutions and ready-made workspaces to address real-life scenarios and relevant business processes.
Depth of insights
Uncover more insights that answer your questions in depth, complete with drillable hierarchies.
Trigger capability
React immediately to real-time triggers and events.
True real-time updates
A lot can happen in a millionth of a second. Get up to speed, detecting and inferring emerging patterns as they occur.
Geospatial visualisation
Get a complete view of your network elements and how your customers interact with your network, including mobility and footfall patterns, and customised segmentation analytics to see how different variables correlate across geospatial spectrums.
Complex events made humanly understandable
Translate complex events into simple, comprehensible and actionable insights.