Take control of your roaming business.
Monitor the entire roaming product portfolio with Roaming Analytics Business Management.
Watch video

Monitor the entire roaming product portfolio with Roaming Analytics Business Management.
Understanding and managing digital moments, anytime and anywhere, is becoming a must. Your customers want seamless experiences wherever they are, whatever they do. And IoT devices' promises will not be excused whether they are in a particular country or not.
Roaming: the unsung opportunity.
Digital technologies and services have drastically changed consumers' behaviours, so have their needs and expectations. For international travellers, connectivity has become a top priority. From those who just cannot not stay connected, to business travellers who need to check up on emails or make calls, or even tourists who rely on their smartphones to look up for direction, they all want one thing: connection, anywhere and anytime. And they can choose from a number of options to meet their needs, including WiFi, local SIM cards or roaming.
As roamers assess cost-effective options to maintain connectivity, coupled with the prevalence of OTT applications that enable service continuity over such options, operators have observed a significant decline in roaming revenues. To make the challenge even bigger, M2M roaming connections are growing strongly. Yet, operators struggle to accurately identify and monitor M2M inbound and outbound roaming activity.
Advanced roaming analytics can help you turn those challenges to your advantage.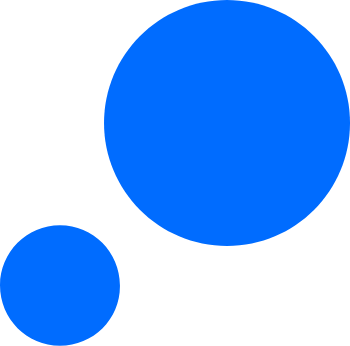 INSIGHTS: Roaming analytics and the cyber-nomads
Read more

Address the demand for international connectivity more effectively, deliver better experiences, and increase revenues from roaming.
Roaming Analytics Business Management is an all-in-one solution designed specifically for Roaming Product Managers who need to monitor KPIs and trends across their entire product portfolio. It comprises of five intuitive dashboards, surfacing insights from all relevant analysis angles.
The solution provides you detailed snapshots of both inbound and outbound roaming behaviours. With that, you can design attractive roaming plans and promotions, enticing travellers to utilise your roaming services.
Consolidating data across multiple sources (e.g. digital data, EDW data, types of devices), Roaming Analytics Business Management lets you develop a thorough understanding of all factors impacting the usage, demand and delivery of roaming services in a single solution.
The solution also includes a consolidated view of M2M-specific KPIs and metrics, allowing you to understand what is happening with both inbound and outbound roaming M2M devices. With this, you can better identify important accounts and address the persistent roaming needs of your multinational customers in M2M.
Ask questions. Get answers.
How many of our subscribers traveled abroad and used a roaming service last month?
Which service is the most popular for outbound roamers?
Which are the top 10 operators our outbound roamers used last month? Are they all on our partner networks?
How many destination countries on average did our subscribers visit last month? Should we create a multi-country roaming plan?
How big was our M2M outbound roaming subscriber base last month?
Designed for
Roaming Product Managers
Value Drivers
One solution. Five dashboards. Cover the entire product portfolio of Roaming Product Managers.
Surface monthly KPIs and metrics: by roaming direction, country and operator, type of service and subscriber segments.
Build dynamic roamer profiles, leveraging monthly roaming activity patterns, coupled with demographics, devices, price plans and segment attributes.
Leverage a dedicated view of M2M-specific KPIs and metrics, analysing inbound and outbound M2M roaming traffic.
Enhance your international partnerships and secure your roaming revenues by understanding travellers' behaviours and needs.
Learn more
Download Solution Brief